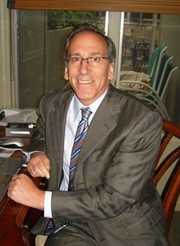 The Long Island Planning Group, Ltd., founded by Robert Israel, has been in business since 1975 offering financial products and services. We help our clients coordinate their life insurance, health insurance, disability insurance and long term care insurance needs with their financial goals. We work with our clients, both individuals and businesses, to create a diversified portfolio that recognizes their objectives.


Our goal is to establish and maintain a relationship with our clients. After discussing the needs of our clientele, we develop and discuss the available options. Understanding our clients' objectives allows us to offer our experience in financial products and strategies to develop sound and workable plans. Coordination with the clients' advisors including their CPAs, attorneys, bankers, trustees and trust officers is essential to our team oriented approach. Our periodic reviews are designed to help clients achieve their goals, even as they change over time.
Dollar-cost averaging can be an effective way to accumulate shares without focusing on market movements.

Four financial numbers that you should understand (and that could potentially improve your financial situation).

When calculating RMDs for multiple accounts, it's important to understand which amounts can be combined and which accounts must distribute separate RMDs.

An overview of the tax changes affecting corporations and pass-through businesses and the potential implications for GDP growth.