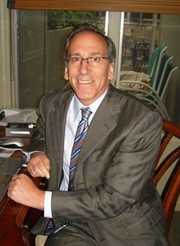 The Long Island Planning Group, Ltd., founded by Robert Israel, has been in business since 1975 offering financial products and services. We help our clients coordinate their life insurance, health insurance, disability insurance and long term care insurance needs with their financial goals. We work with our clients, both individuals and businesses, to create a diversified portfolio that recognizes their objectives.


Our goal is to establish and maintain a relationship with our clients. After discussing the needs of our clientele, we develop and discuss the available options. Understanding our clients' objectives allows us to offer our experience in financial products and strategies to develop sound and workable plans. Coordination with the clients' advisors including their CPAs, attorneys, bankers, trustees and trust officers is essential to our team oriented approach. Our periodic reviews are designed to help clients achieve their goals, even as they change over time.
On December 22, 2017, President Trump signed a sweeping $1.5 trillion tax-cut package that fundamentally changes the individual and business tax landscape. This Special Report provides an overview of the major corporate tax changes and a more comprehensive outline of the provisions likely to affect individual taxpayers.

A look at some of the challenges facing state pension funds and steps that might help improve the long-term outlook.

The current state of the Social Security program and possible solutions to address the program's projected shortfall.

Investing based on principles of sustainable, responsible, and impact could have a positive social outcome.
How much life insurance would you need to produce a sufficient income stream for your family?